It seems like preschool graduation was just yesterday. We enjoyed class promotion/graduation ceremonies along with entertainment by Music Matt. He gave the kids opportunities to sing in the microphone and play the drums. The potluck was plentiful and the company wonderful as always.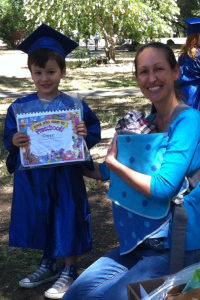 We were so happy to have Teacher Robannie join us with her bundle of love to pass out certificates to her students.
As we look back on our graduation from a few months ago, we wish all LCP students a wonderful start to a new school year, where ever you may be.