Registration for the 2023-24 school year is open! Check out our class schedule below.
Our preschool classes offer a variety of activities and materials, allowing children to explore, create, develop friendships, and build skills.
Children will participate in a predictable routine that includes:
gathering together for circle time
exploring various sensory, art, science, literacy, and other hands-on activities and centers during discovery time
enjoying snack time together
enjoying plenty of rain-or-shine outside time
---
Parent/caregiver volunteers will assist the teacher each day – guiding activities, supervising the children, and completing clean-up tasks.
---
2023-24 Class Schedule
| | | | | | |
| --- | --- | --- | --- | --- | --- |
| | M | T | W | Th | F |
| 9:00-11:30 am | 2-Day M/W | 2-Day T/Th | 2-Day M/W | 2-Day T/Th | Tot (9-11 am) |
---
Tot Class
(adult caregiver required to attend with child)
Day: Friday
Hours: 9:00-11:00 am
Age requirement: Must be 2 entering the class
Monthly Tuition: $60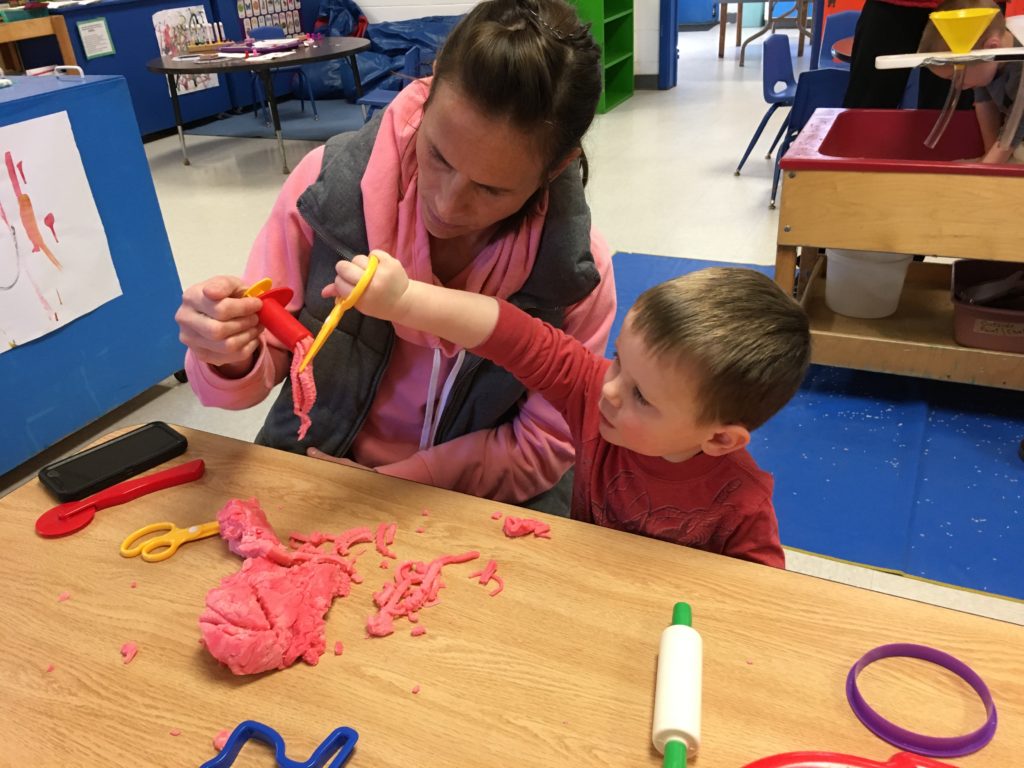 Our Tot class is designed to be a gentle introduction to preschool for 2-year-olds and young 3-year-olds, providing a fun and engaging first group experience. Your child can explore open-ended play activities including sensory invitations, art materials, building toys, manipulatives, and outdoor play.
Circle time is offered during each class, with stories, music, finger plays, and movement.
---
2-Day and 4-Day Programs
Our multi-age preschool classes provide a play-based curriculum that encourages exploration, creativity, imagination, and fun! We consider children's age-appropriate needs for both connection and independence as we plan our activities and set up the classroom environment.
Experiences at LCP include sensory exploration, connecting with peers, movement, creative expression, outdoor play, experimentation, meaningful interactions with adults, and opportunities for growing independence.
---
2-Day Preschool Class
Days: Mon/Wed or Tues/Thurs
Hours: 9:00 – 11:30 am
Age requirement: 3-5 years old
(Must be 3 by September 1, 2023)
Monthly tuition: $170
4-Day Preschool Class
Days: Monday thru Thursday
Hours: 12:00 – 3:00 pm
Age requirement: 3-5 years old
(Must be 3 by September 1, 2023)
Monthly Tuition: $340
Not offered this school year
---
Limited-participation spots (no classroom participation) are available for an additional fee. These spots are subject to enrollment and board approval.
Contact membership@loomispreschool.com for more information about our classes and program.