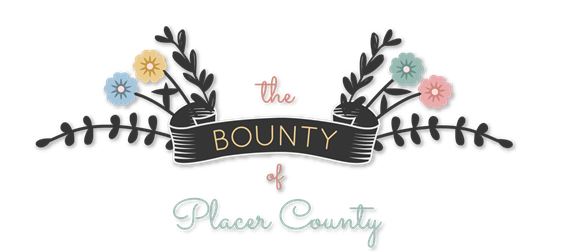 Loomis Community Preschool (LCP) is organizing a community dinner at Casque Winery in Loomis on May 2nd.  The dinner, titled Bounty of Placer County, puts an emphasis on all things local.  It will feature food by local caterer Gourmet Garage, wine by Casque Winery, beer by local breweries, and music by a local jazz band.  The main event of the night will be a silent auction celebrating the work and goods of local artists and businesses.  The dinner is open to the public, and our hope is that it will become an annual community event.
Loomis Community Preschool (LCP) is a non-profit, co-op preschool that has served thousands of families in Placer County throughout its 40 years of service.  Funds earned at Bounty of Placer County will finance scholarships for families in need as well as supplies for curriculum development.
Please join us!  The Bounty of Placer County promises to be a great event — delicious food, good drinks, fun entertainment, and great people!  To buy tickets, use the PayPal system located on the right-hand side of this page OR call (916) 652-7842.
Additional Information and Links…
Casque Winery is located at the Flower Farm in Loomis at 9280 Horseshoe Bar Road.  They have been generous enough to donate their space for the event, as well as a portion of all wine bottle sales at the event.  Thank you, Casque!  For more information on Casque Winery, visit their website at http://www.casquewines.com.
Silent auction contributors include:
Dessert auction contributors include Icing on the Cupcake, Ikedas, Cakes N' Toppers, and much more!
Music by local band 4 on 6 Instrumental Jazz.
Tickets include appetizers, dinner, and two drinks!
Questions and information?  Feel free to send an email to Evin Duncan at fundraising4lcp@gmail.com.