Thank you to the wonderful crew who helped at our last maintenance day!  I am always so moved by, and grateful for, all the family members who arrive with a smile, ready to dedicate their Saturday morning to . . .
. . . organizing . . .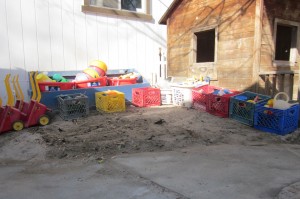 . . . cleaning (& sanitizing!) . . .
. . . and beautifying our school!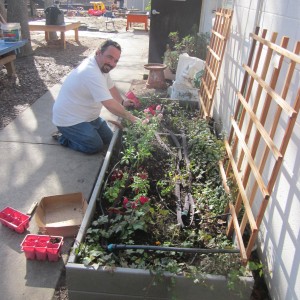 It is a fantastic feeling to make everything all "fresh and new" for the children.
Though, of course, the kids arrived on Monday morning with their own agenda for fun and exploration!
First things first, they commenced operation of a cookie factory . . .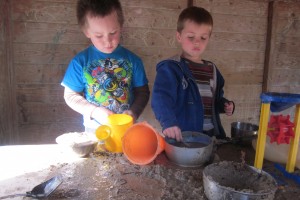 . . . then went to work "painting" the walls.
After all that muddy fun, they looked around and declared, "Look at this mess, Teacher!  We've gotta sweep it up!"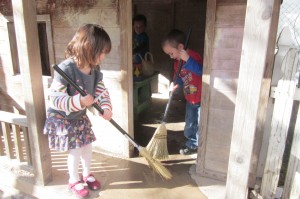 Here's to busy, happy kids and a special space allowing them the freedom to make a wonderful, muddy mess!
Thank you, families, for all you do to care for and honor this space for children!